Back To Our Services
We at "Gate Repair Yonkers" are ready to do help you with any gate and garage door problems you may have. We are a customer oriented company and we always put our customers' needs first. We service all residential and commercial customers. We accept repair, installation and maintenance of your gate and garage doors. We also have a team of service technicians who are all fully able and knowledgeable in assisting you. Our services are tried and tested and we are always known as a performer in the gate and garage door industry. We work safely and efficiently and make sure that all of our customer's needs are fully satisfied. With us you have no doubt because we have a team of experts backing us up and we're ready to take on the challenge no matter what it is.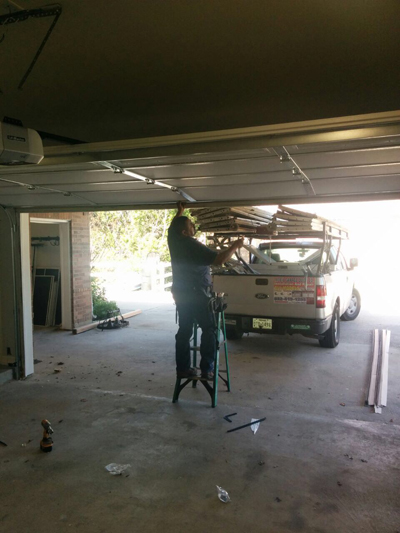 Guaranteed Repair and Services
We will find a solution for you no matter what. We'll make sure that all the moving parts in your garage door are serviced and maintained by our team of professionals. We also install new garage doors and openers, we replace lost remote controls, do general adjustment and tuning and we also have a fully capable set of torsion spring experts ready to assist you.
Garage Door Replacement and Installation
Whether you're doing a renovation or installing a new garage door we'll be there to assist you. Our team of professionals is able to work with you and provide the help you need. We can service both residential and commercial clients.
Garage Door Openers
We also cater to customers who are experiencing problems when it comes to closing and opening of their garage doors or if their door is starting to make unnecessary noises. Our service technicians will be able to troubleshoot the problem and replace garage door openers if required.
Torsion Spring Replacement
We strongly advise our customers to contact our professionals when replacing or installing torsion springs. Our specialists will be able to install them properly for you because we always value our customers' safety.
Maintenance Services
We offer an array of maintenance and repairs services, we'll be happy to replace broken cables, rollers and gears for you, we'll also tighten, lubricate and tune up all moving parts of your garage doors.
We are a company who value our customers and are always happy to be of help. Our team of professionals is able to respond to customers quickly because we operate 24/7. No garage door problem is impossible with us. You can put your trust in our garage door repair in Yonkers, we work safely, quickly and efficiently and most of all we value your safety. Get in touch with us and we'll be happy to send over a team of experts to assist you. You can check our website and know more about our services, or fill out the contact form if you have any questions.
Back To Our Services